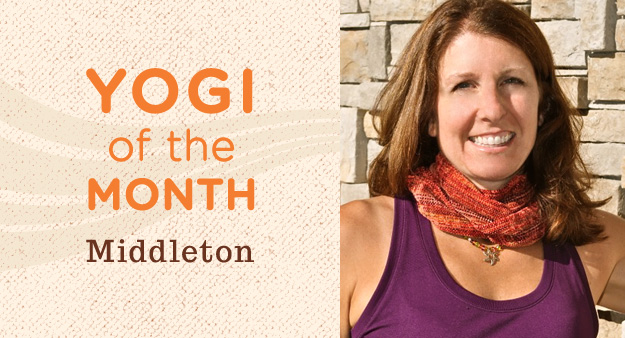 How long have you practiced Hot Yoga?
Six months! I had never practiced Yoga of any kind. Since my college years, I have always stayed active doing aerobics, running, spinning & weightlifting.
What brought you to Dragonfly?
My sister (Tola) had transformed her fitness regimen by doing the Hot Yoga at Dragonfly and I was curious & impressed. She gave me a pass to try out some classes….I was hooked. Loved the feeling I got from every class – physical & mental. I have now transformed my traditional cardio work-outs into a more yoga based routine.

You just completed your 30 day challenge, share your experience?
The 30 day challenge is a great tool to push you into taking a variety of classes, a great way to get out of a rut & challenge your mind & body. The challenge forced me to change up my very methodical schedule between home and work. At first it's an uneasy feeling(stepping out of the box) to change up my daily routine, mid-way through it got comfortable to break up my day with a class or two and by the end, it was an accomplishment that felt great. Overall, the simple 30 day challenge of making sure that I got my yoga in each day was a mental challenge that has taught me to accept and deal with change more easily.
What changes has yoga brought to you physically and mentally?
My body has become slimmer and stronger. I have noticed some of my prior injuries from running are improving. I can now do a head stand – my core strength has improved greatly. The classes give my brain a nice break, a chance to unwind and relax.
What is your favorite pose?
Dolphin, I like the feeling in my shoulders & the incredible stretch in my legs.
What keeps you coming back?
The comforting heat and the cleansing sweat. Also, I feel a familiar connection to the instructors. Most importantly, Dragonfly has become a special part of how I keep balance in my life.