To schedule a private session, simply email the instructor directly to set up a time.
Personal Training Session

Personal Training Session for 2

Personal Training Session for 3

Private Class
(4 or more people)
Personal training sessions at Dragonfly are more than just private yoga sessions. Although we can accommodate people who want to fine-tune their yoga practice, we can offer other things such as relaxation, meditation or anything else the you want. For instance, if the you want to incorporate Pilates or BarreAmped into your session, we have trainers who can accommodate that request. We encourage you to get creative!
Private sessions are held at any of our studios during times when no other regularly scheduled classes are taking place.
Want a private class for you and your friends, family, or colleagues? We can tailor any one of our classes to you and your group's needs! Just give us a call. (Perfect for team building with co-workers, a bachelorette/bachelor outing, a neighborhood outing, or just plain stress relief with friends).
Personal Training Cancellation Policy: If you cancel with less than 24 hours notice, you will be charged the full amount. If you cancel with less than 48 hours notice, you will be charged half the amount.
Personal Training Instructors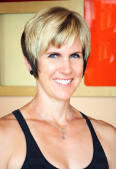 Specialties
Yoga
Email me to schedule a session!
View my bio >
Tap into and increase your own personal power! Take time to experience a creative flow sequence that will strengthen your core and whole body, leaving your mind and body ready for possibilities. Or, if arm balances and inversions interest and intrigue you, let's work on that. Learning these skills are empowering. There are many tools and techniques that I can give you that will facilitate your growth as a student.
Want to spend some quality time with your daughter/son or best pal? Come on in, and I will create a specialized playful sequence just for you two based on your wants/needs!
Lastly, I have experience with kids of all ages and abilities (physical and adapted physical eduction teacher for 22 years) so contact me if you want to integrate yoga into your child's life!
I also do yoga birthday parties for both kids and adults!!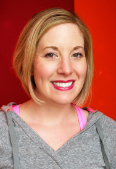 Specialties
Yoga
NASM personal trainer
ACE group fitness
Trigger point therapy
TRX
Kettlebell
Email me to schedule a session!
View my bio >
I offer one on one personal training or small group strength and conditioning sessions. I am a certified personal trainer with NASM, an ACE group exercise instructor, and Trigger point (foam rolling) certified. I can tailor your session to meet your needs. If you want ideas on how to build strength, flexbity, and power with little to no equipment I can make a plan for you. If you are looking to reduce recovery time, prevent injury, and increase your performance we can work on trigger point therapy (foam rolling). Releasing trigger point (tight spots) in the body.
I am also TRX and kettle-bell certified. I own serval different sizes bells and a TRX strap. I can bring these in for a one and one session too. TRX is suspension training using body weight. Every exercise uses your core. It's a great way to strengthen your yoga practice.