This Summer Will Be
1% Inspiration, 99% Perspiration!
Challenge dates: May 27 – September 2, 2019


The Challenge:


Attend 40, 50, or 60 Classes in 99 Days



Prizes:


Depending on your Challenge Level, it could be a:
– Exclusive Summer Challenge T-Shirt or Tank
– Dragonfly Tote Bag
– Exclusive Summer Challenge Lightweight Zip-Up Hoodie



Distracted? Busy? Out of shape? Stay (or get back on!) on the mat with our 99 Days of Summer Challenge! Summer is almost here, and we know it can be the hardest time of year to keep up a yoga practice. We created this challenge to keep you motivated and inspired during the summer. And we're sweetening the deal with prizes! Just do it! It could be the most valuable gift you could ever give yourself.
Register below through July 25, 2019:
1. Sign up for the challenge using the form below or at the front desk. Choose your challenge level wisely! For example, If you sign up for 60 classes, but only get to 55, you do not get the prize for the 50 class challenge.
2. Pick up your card at the front desk.
3. Attend 40, 50 or 60 classes between May 27 and September 2. You can do it!
4. If you complete your challenge, you will receive a cool prize at the end of September. Sign up now!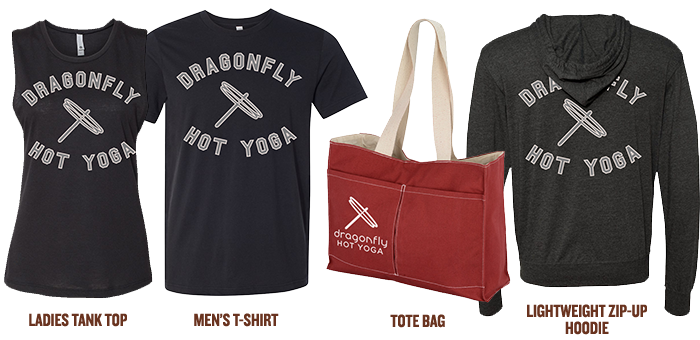 We are no longer accepting sign ups for our Summer Challenge. Stay tuned next spring for info on our 2020 Summer Challenge!