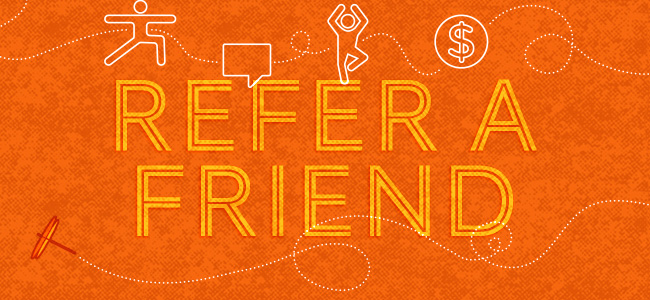 Introducing our Refer A Friend program!
How it works:
For every friend that becomes a Dragonfly monthly member and tells us you referred them, we will take $10 off your monthly membership dues. You'll get this discount every month for as long as your friend is also a member. Whoa! Share the yoga LOVE!
Rules for the program:
The Refer a Friend program is open to any current Dragonfly monthly member.
Referral discount will only be granted if your name is provided during your friend's membership signup. We are not able to give discounts for past referrals.
Intro monthly offer or discounted Memberships (Students, Couples, Single Parents, etc) are not included in the referral program.
We will take $10 off each monthly autopay per eligible referral, as long as your friend remains a Dragonfly monthly member.
Current members can refer up to 10 people, essentially getting a free membership!
Referral discounts may not be combined with other membership discounts offered.
If you have any questions, please contact us!