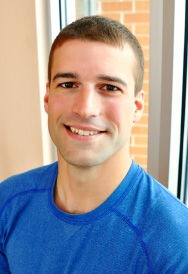 Wesley K.
Instructor
certifications
Rusty Wells' Bhakti Flow Yoga Teacher Training

My Teaching Style
I generally teach a vinyasa based class where movement and breath can be explored. While each class is unique, students may be offered opportunities to balance, twist and stretch, to work a little bit, to be curious and finally to set all of that aside and rest. Along the journey, there may even be offerings of fellowship, song, dance and devotion.
Experience
I started my yoga journey as so many have, on a quest for better and prolonged health. After practicing for a few years, I decided to take a leap into teacher training with San Francisco based yoga teacher, Rusty Wells, and Bhakti Flow Yoga. This experience has continued to fuel my fire of curiosity for the overall practice and teachings of yoga. Since 2014 I have led classes in the greater Madison, Wisconsin area, as well as lead and assist retreats and teacher trainings across the country.
Favorite Pose
My "favorite" pose in a class or practice has changed over time. With each pose providing such a unique experience, I expect that "favorites" will continue to change; however, one posture that I keep coming back to regularly is a seat, Sukhasana.
Favorite Quote
"I am not a product of my circumstances. I am a product of my decisions."
- Stephen Covey
Why I Love Dragonfly
I have always found Dragonfly to be inviting and inclusive. I love this.
Little Known Fact About Me
Well, it may not be "little known", but I love the outdoors. If it is an activity outside, I am there! I love the beauty, the wonder and uniqueness that this world has to offer.
Wesley K's Class Schedule