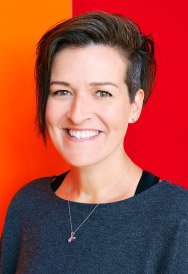 Vicki McCarthy
Instructor
certifications
RYT-200
Doula training
RPYT

My Teaching Style
Everyone tends to keep such busy lifestyles. My hope is that during class we can take the time we need to breathe together, relax and allow ourselves the opportunity to listen to your own bodies. Class is also a special time for participants to bond with their babies. Raising children is one of the most challenging (and rewarding!) adventures. I carve out time in each class to get to know one another so we can build our own support network. A strong community will get us through each step of the journey!
Experience
I have a bachelors degree in elementary education with advanced degrees in Montessori Education and Educational Leadership. I have Montessori training for children ages 0-12, and it was through this training that I was inspired to pursue my doula training, followed by yoga training and then specifically the prenatal yoga training. I have been practicing yoga and mindful meditation for six years, and love sharing these passions with the prenatal community.
Favorite Pose
My favorite part of each class is settling in. Practicing mindful meditation can improve our ability to relax and concentrate, and stop the ongoing chatter in our minds. Paying attention to our breath can be so helpful, particularly during labor and birth.
Favorite Quote
"Be the change you wish to see in the world"
– Mahatma Ghandi
Why I Love Dragonfly
This is a community that honors and respects the changing body during pregnancy. I am excited to be a part of it!
Little Known Fact About Me
As empty nesters, my husband and I enjoy sneaking away on our motorcycle whenever the sun shines!
Vicki McCarthy's Class Schedule