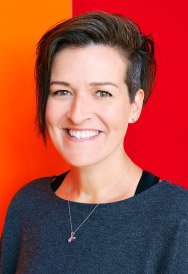 Vicki McCarthy
Instructor
certifications
RYT-200 | RPYT
Birth & Postpartum Doula

My Teaching Style
We all tend to have such busy lives. My hope is that, during class, we can take the time we need to breathe together, relax and allow ourselves the opportunity to listen to our bodies. Let's join together and practice being truly present. I invite you to work toward connecting your body with your breath and I will work on doing the same. The first step is coming to the mat. I look forward to seeing you there.
Experience
I am a longtime educator, who started practicing yoga and mindfulness in 2012 in an effort to find my own work/life balance. I became a certified yoga instructor in 2018 and started teaching at Dragonfly soon after. I hope to help others experience the many benefits of yoga and mindfulness - one class at a time.
Favorite Pose
My favorite part of each class is settling in. Practicing mindful meditation can improve our ability to relax and concentrate, and stop the ongoing chatter in our minds. Paying attention to our breath can be so helpful, particularly during labor and birth.
Favorite Quote
"Be the change you wish to see in the world"
– Mahatma Ghandi
Why I Love Dragonfly
This is a community that honors and respects the changing body during pregnancy. I am excited to be a part of it!
Little Known Fact About Me
As empty nesters, my husband and I enjoy sneaking away on our motorcycle whenever the sun shines!
Vicki McCarthy's Class Schedule