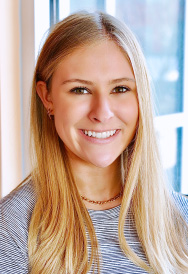 Vanessa S.
Staff
Experience
I started taking hot yoga classes a few years ago and immediately loved each experience. This was such a great way to relax my body, relieve stress, and get in a stretch and workout. I began to incorporate hot yoga in my workouts after a long day of school or dance practice. Hot yoga really has allowed me to let go and forget about everything going on by just breathing and working through each movement.
Favorite Pose
Downward dog and tree pose!
Favorite Quote
"Believe you can and you're halfway there."
Why I Love Dragonfly
Each time I walk through the doors, Dragonfly is full of smiling faces and welcoming people who share a similar passion as you! The teaching staff provides so much positivity and energy that makes you feel motivated and at ease.
Little Known Fact About Me
I love to bake and try new recipes!