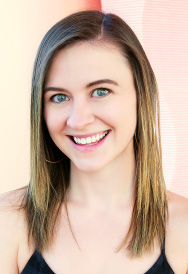 Tristan Verbeten
Instructor
tristan.v@dragonflyhotyoga.com
certifications
BarreAmped

Experience
I began my journey with yoga while completing my Masters of Social Work program at UW (Go Badgers!). I practiced A LOT of flow for several years before coming to Dragonfly the summer of 2017 to add some variety and spice up my (fitness) life. I tried BarreAmped during my intro month and was immediately hooked. I now practice BarreAmped classes about 3-5 times a week, in addition to the yoga that will always hold a special spot in my heart. I took the plunge and completed BarreAmped training in November 2018 so I can now share my love of barre with all of you!
Favorite Pose
BarreAmped: I can't pick one! High V and Standing Seat in profile - Both with lots of variations and LOTS of combos!
Yoga: Headstand - It makes me feel so graceful and powerful at the same time. Plus, its fun!
Favorite Quote
"People call these things imperfections, but they're not. That's the good stuff. And then we get to choose who we let into our weird little worlds."
- Good Will Hunting
Why I Love Dragonfly
Dragonfly has such a warm and welcoming community. Each and every class is a judgment-free zone. Everyone is so encouraging and genuine. I've met some wonderful people at Dragonfly and cannot wait to meet more!
Little Known Fact About Me
I'm a pediatric social worker at the American Family Children's Hospital here in Madison. I mostly cover the pulmonary population and rock the "isolation look" (i.e. Gloves, gown and mask) on the daily.
Tristan Verbeten's Class Schedule