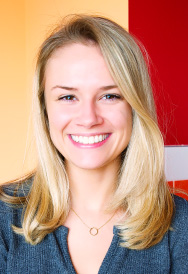 Taylour Halverson
Staff
Experience
I took a few beginner yoga classes in high school and was reintroduced to yoga this year by my roommate Jordan Redders (who is also an instructor here). I enjoy practicing because it is constantly challenging and there is always room for improvement.
Favorite Pose
Cobra - It stretches my whole body and allows for release of any tension
Favorite Quote
"Great moments are born from great opportunity"
- Herb Brooks
Why I Love Dragonfly
My mood immediately improves whenever I enter a Dragonfly studio. The environment is extremely welcoming and calming, not to mention the friendliness of the staff and clients.
Little Known Fact About Me
I am a diehard AC/DC fan.