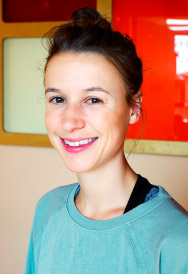 Taylor DeMars
Instructor
certifications
200 Hour CYT

My Teaching Style
I offer a space for people to find what their body and mind needs on that day. As a practicing physical therapist, and with a background in fitness, it's my goal to create a mind-body connection that allows you to safely challenge your physical body while creating a sense of presence on your mat. Every individual shows up on their mat with a different body and story – in my class I hope everyone can find strength, peace, and fun!
Experience
I started my personal yoga practice in 2011 and have practiced consistently ever since. I began at a local studio in Minneapolis and immediately fell in love with the energized and grounded feeling I had leaving class. I've continued to practice ever since and after seeing the overlap between my career as a physical therapist and my practice on the mat – I wanted to take my yoga knowledge further. I competed my 200 hour teacher training through Inner Fire Yoga in 2019.
Favorite Pose
Frog – it always feels great towards the end of my practice!
Favorite Quote
"It's never where you are at, it's always where you are going."
Taylor DeMars' Class Schedule