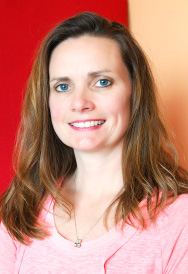 Shannon M.
Instructor
certifications
RYT 200 hour
First Aid, CPR & AED Certified

My Teaching Style
I truly believe that yoga is for everybody. For me Yoga has brought me peace, strength, balance and confidence. I strive to lead a class that students can take as is, modify to meet their needs and/or encourage you to trust yourself and try new things in a safe space. My goal is for everyone to walk out and want to come back to yoga ASAP!
Experience
I have always been an active person, from grade school to the present. I played many sports growing up. I have a love of running (my miles decrease with age and worry about my knees) and enjoy teaching spinning. Yoga took over my heart in my late 30's. When Dragonfly Sun Prairie opened, I found a whole new love for all things hot yoga (since I am eternally cold blooded!) I wanted to deepen my understanding of my practice and got my 200 hour yoga training certification in December of 2016. Many activities I have found give me the space to get in my head and think, yoga is my time to focus on my breath and just "be."
Favorite Pose
Half crocodile for true relaxation and feathered peacock pose (forearm stand) to give me the humility to remember that I am always practicing and that I might get there some day, maybe one day.
Favorite Quote
"Life doesn't allow for us to go back and fix what we have done wrong in the past, but it does allow for us to live each day better than our last."
Why I Love Dragonfly
An hour in a warm, comfortable and clean studio, what is not to love!
Little Known Fact About Me
I have been an elementary teacher in Madison for over 20 years!
Shannon Marchewka's Class Schedule