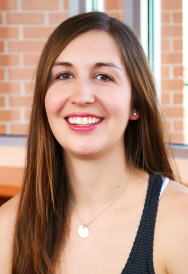 Sarah Lundquist
Instructor
certifications
BarreAmped

My Teaching Style
I really enjoy teaching and seeing my clients grow in their practice. I like a high energy in my classes and you will feel this through my music. Variety is the spice of life and the key to a good shake in Barre, so be prepared to work hard and shake!
Experience
Like many people I was stuck in a rut. I never had motivation to go to the gym. After having 2 babies I knew I wanted to get into a good fitness routine. I had been to a few hot yoga classes before and thought it might be the ticket for me. I became a member at dragonfly almost 2 years ago and have never looked back. Yoga has completely changed me as a person both physically and mentally. Barre has given me a strength and endurance I never thought I could have. I love it so much I decided to give teaching a try. I received my certification in BarreAmped Foundations in September from Dragonfly.
Why I Love Dragonfly
Dragonfly is the best in Madison because of its staff. They are all so warm and inviting and really strive to help you improve in whatever way you are looking for. I just knew I had to be a part of it!