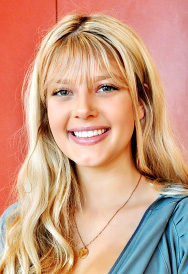 Sami Packard
Staff
Experience
I am currently a student at MATC and am planning to transfer to a 4 year university by Fall 2020. I am majoring in marketing and hope to get a minor in graphic design. I have a little bit of experience practicing yoga sporadically but I would like to practice more frequently!
Favorite Pose
Half pigeon
Favorite Quote
"Don't let anyone ever make you feel you don't deserve what you want."
Why I Love Dragonfly
It's such a welcoming and inclusive environment that accepts everyone. It's a place where you can leave all your bad energy and feelings at the door and leave with a new and positive mindset.
Little Known Fact About Me
I am very artistic and love to get creative, I even painted a mural at the high school I attended.