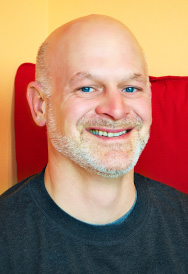 Pete Goetsch
Staff
Experience
A friend gifted me with the trial membership in early December 0f 2015 after we had chatted about starting yoga in the New Year. I ended up participating in my first class the day after receiving the gift. After completing the trial, I joined and completed the 30 and 60 day challenges.
I most enjoy commitment to the practice. When I am surrounded by others who are practicing, it motivates me to work even harder, to experiment with new poses, and to continuing the learning process.
Favorite Pose
Very simply, finding my breath in any pose. And in any situation.
Favorite Quote
"Your task is not to seek for love, but merely to seek and find all the barriers within yourself that you have built against it."
– Rumi
Why I Love Dragonfly
In my head I knew that yoga would be great for my running, but it took actually COMING to the class to make it all happen. My first classes at Dragonfly were amazing because the instructors made it so easy to get into the flow of things. They always make everyone feel welcome.
Little known fact about me
I am a Latin teacher and dabble in translating ancient manuscripts.