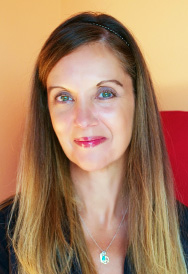 Peggy Curtis
Staff
Experience
I started yoga approximately five years ago. I needed to find an avenue to relieve work stress and eliminate tight hamstrings from years of running. I also was in search of learning how to breathe. It's amazing how one forgets to "really" breathe, especially in times of stress. Yoga was my answer and my saving grace.
Favorite Pose
Tree - I feel strong and tall
Favorite Quote
"In the end, only kindness matters"
--Jewel (my dad used to say this alot too)
Why I Love Dragonfly
Dragonfly provides a warm, non-judging environment. For me personally , it provides a sense of peace the minute I walk in. While peaceful, Dragonfly is also energizing with an abundance of positive energy by both members and staff.
Little Known Fact About Me
I rescue elder/special needs Golden Retrievers.