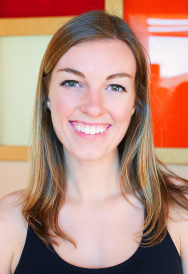 Nicole Roach
Staff
Experience
I am originally from Lakeville, MN and went to the University of Minnesota in the Twin Cities before I moved to Wisconsin after graduation! My first hot yoga experiences were in downtown Minneapolis and I loved that I could sweat out the stress of college on my mat. I loved taking classes with my roommates and was so happy to find Dragonfly when I moved to Madison.
Favorite Pose
Either supine pigeon for the awesome stretch or crow for the balance challenge.
Why I Love Dragonfly
I love that I can come to class and be in my own zone and I never feel like my practice is a competition. After each class I feel refreshed and reminded of the importance of quieting my mind. I love that the instructors encourage their students to take time to "play" in life and practice which helps laugh things off.
Little Known Fact About Me
I am a huge morning person which is why you will probably find me at a morning class before work!