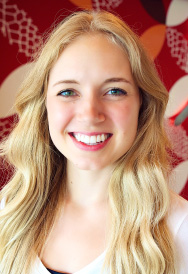 Nicole Klans
Staff
Experience
My yoga experience began in my tiny dorm room freshman year (six years ago) with only enough floor space for my mat and my computer. I wanted to find other ways to be physically active besides running and going to the campus gym. While my quaint space was peaceful in its own way, I started trying out different studios and classes around campus. I quickly found that yoga was the answer to my need for managing the stress of being a student and life in general. My favorite area of growth throughout my yoga journey has been learning how to control my ability to "turn my brain off" for an hour and pay attention each movement and breath of my body.
Favorite Pose
Child's Pose (balasana)- My love for running does not agree with the flexibility of my hips so this pose is a great release and gentle stretch. It also does wonders for lengthening my spine and grounding my mind while my forehead presses against the mat.
Favorite Quote
"Be still, my soul"
Why I Love Dragonfly
When Dragonfly says they welcome anyone, they absolutely mean it. I am a sucker for a contagious smile and the second I first walked through that door there were two glowing faces to welcome me. After practicing with this community I wanted to become apart of the team and work in such an uplifting environment.
Little Known Fact About Me
My favorite way to explore a new city is to get lost on a run.