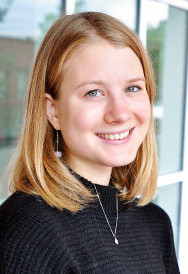 Nastya May
Instructor
certifications
CYT 200
Yoga Up
HOT HIIT®

My Teaching Style
I lead classes with a special emphasis on loving kindness meditation, encouraging individuals to truly recognize the present moment and the strength that is already within them. I create sequences that are simple, yet challenging and suitable for all levels. During our practice, I remind students to focus on positive intentions, gratitude and self love to keep them in tune with their bodies. Classes link breath with movement and body with mind, while honoring our bodies and surrendering to asanas naturally and with control, exploring our individual abilities. After implementing yogic practices of mind, breath and movement into my own life I was able to find stillness, strength and to gain self-acceptance. I started to let go of expectations and negativity, focusing on positive intentions and gratitude. I hope that the students who attend my classes will have fun exploring their abilities and eventually discover some of the things that I have from yoga as they begin to recognize their true selves.
Experience
When I tried yoga with my rowing team in high school, I was not a huge fan of it. Back then, I was so used to cardio and high intensity work outs that it was hard for me to pause my mind, let my body relax and to breathe. It was years later that I found a love for yoga as I took a Flow class at Dragonfly. Yoga helped me find peace, patience, love and stillness within myself and it felt so good. It truly changed my life for the better and after taking the yoga teacher training through Dfly I now want to introduce its practice to others.
Favorite Pose
Wheel
Favorite Quote
"You carry an inner oasis of calm and composure, even in the midst of the chaos of daily living"
- Baron Baptiste
Why I Love Dragonfly
Dragonfly has a very warm, positive atmosphere and its staff are so kind and welcoming. The teachers are encouraging, fun and offer challenging classes.
Little Known Fact About Me
I am fluent in Russian and moved to the US at the age of 12.
Nastya May's Class Schedule