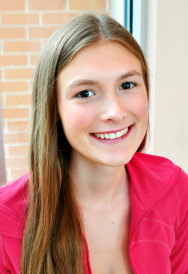 Morgan S.
Staff
Experience
I grew up always doing sports that involved flexibility wether it was gymnastics or dance. I always enjoyed the aspect of improving flexibility over time. Today, I run as my primary form of exercise and found myself losing flexibility that is very important to prevent injury which is where an interest in yoga began for me.
Favorite Pose
Cobra - It improves my spine mobility
Favorite Quote
"If you change the way you look at things, the things you look at change."
– Wayne Dyer
Why I Love Dragonfly
I love Dragonfly because it offers a wide variety of workouts and yoga classes so everyone can find something they enjoy. Dragonfly acknowledges that everyone is different and appeals to all varieties.
Little Known Fact About Me
I love playing Yahtzee!