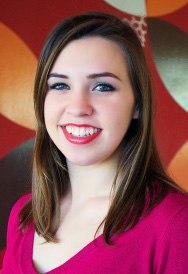 Morgan Liddell
Staff
Experience
As someone who's always valued having a healthy and happy mind, body and spirit, Dragonfly has given me space to connect with others while also better connecting with myself. My love for yoga began shortly after I stopped doing competitive gymnastics, and I found it to be a familiar transition into the balance, fluidity and movement I loved as a gymnast. When the yoga videos I did with my roommates in my living room weren't enough of a challenge, I decided to try out Dragonfly's hot yoga. I could feel the difference in my movements (let alone the sweat!) and it's quickly become a burn I keep coming back for. Perhaps my favorite thing as a yogi is playing with different poses (most of the time falling out of them), while also giving a little TLC to my joints when they need it!
Favorite Pose
I love playing around with headstands! When I'm not upside down, my favorite pose is Half Moon. As a lengthening stretch, it makes this short girl feel very long and I love the open sensation!
Favorite Quote
"You're entirely bonkers. But I'll tell you a secret. All the best people are."
-The Mad Hatter
Why I Love Dragonfly
Not only is the practice amazing at this studio, but the instructors are also warm, encouraging and approachable for any and every question to better my practice and life in general. I've loved being welcomed into the Dragonfly family as a fellow yogi!
Little known fact about me
When I close the studio on my own, I'm usually throwing a one-woman concert (gotta love those hot room acoustics).