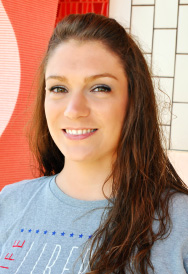 Meghan Zachman
Staff
Experience
I started my yoga journey at the beginning of 2019. I had never taken a yoga class, let a lone a hot yoga class. I was very hesitant at first because I dislike being too hot but all it took was one class at Dragonfly and I was in love.
Favorite Exercise
Besides attending my favorite classes at Dragonfly, I like to swim and cycle.
Favorite Quote
"In a world where you can be anything, be kind."
- Jennifer Dukes Lee
Why I Love Dragonfly
What I love most about Dragonfly is the atmosphere of acceptance. The instructors are always right there to be supportive, encouraging, and motivating. I love to unroll my mat with the intention of trying my best, being open to learn, and to listen to my body. Dragonfly is here to give me the strength and determination to help me with my intentions.