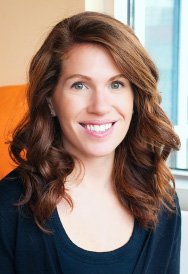 Meghan Mehan
Instructor
certifications
RYT

My Teaching Style
In my classes, I teach a dynamic, challenging flow through the use of creative sequencing and by linking breath with movement. Through using the breath as a guide, we also see that it becomes a way to tap into our own inner strength, igniting the fire of the practice from within. We work through whatever is it we "carry" with us, into a space of openness, humility, and acceptance. I am inspired by the release of the practice, and I believe in playing with the balance between edge and abandon; action and surrender; and gentleness and strength. Arriving on the mat can be a completely grounding lesson in humility as well as a forgiving exploration of self. I have always taught with the idea of growing into your practice, rather than into your perfection. It is my hope that this empowers students and inspires them to come into every moment empty; to not only let it fill them, but fulfill them; to laugh as much as they sweat; and to draw on the strength of community and learn to love their ground.
Experience
I have long felt a deep connection to movement -- not only as a way to strengthen, but also as a way to heal. In my own practice, I always saw yoga as an access point for release, and in turn, a way to create space for the shift to happen. Yoga is a practice of breath and of grounded strength; a practice of awakening the heart and expanding the mind. It has the ability to transform, soothe, strengthen, heal, create, and let go. I always knew I wanted to teach so that I could share the beauty of this practice and also help others arrive at this access point for release.
In February 2013, I did my training in San Francisco, California, which is where I taught up until moving to Madison in the summer of 2016. In SF, I taught classes and workshops for both beginners and advanced practitioners, and as an instructor, I have always been inspired by the students in my classes. We are all students and teachers, teachers and students... at the same time. My training was rooted the asanas, breath, and alignment, as well as in the teachings and philosophy behind the yoga practice. I incorporate both aspects into my classes in a way that is meaningful, creative, and challenging through the use of inspired movement, a focus on the breath, as well as a great playlist -- I love using rhythm and music as a way of igniting the fire of the practice from within.
Favorite Pose
My favorite pose changes as my practice changes -- right now, I am loving wild thing. I once saw it described as "the ecstatic unfolding of the enraptured heart", and I love that.
Favorite Quote
"Stay soft. It looks beautiful on you."
-Nayyirah Waheed
Why I Love Dragonfly
The staff and students at Dragonfly are friendly and supportive, and the space is inviting, warm, and clean. I love the community at Dragonfly as well as its offerings because it speaks to so many -- there is something for everyone here, with the studio offering such a variety of classes with so many different teachers, backgrounds, and teaching styles.
Little Known Fact About Me
I'm an old soul. I'm a photographer, and I use medium format film for my work!