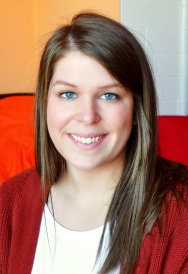 Megan H.
Staff
Experience
I started yoga over three years ago. I was searching for something to help relieve stress and find balance in my life. Yoga has been incredibly important in my mental and physical health journeys.
Favorite Pose
Tree & Half Moon
Favorite Quote
"You don't always need a plan. Sometimes you just need to breathe, trust, let go and see what happens."
– Mandy Hale
Why I Love Dragonfly
I love Dragonfly for its positive and welcoming environment. It provides you with whatever you might be looking for, whether it's energy, relaxation or just a good sweat, you can find what you need with the variety of classes available.
Little Known Fact About Me
I love to travel. My favorite place so far was Hawaii and seeing the whales. I have a lot more adventures planned.