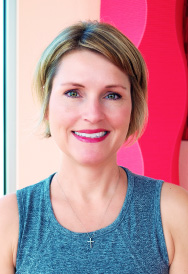 Mary Leigh F.
Instructor
certifications
BarreAmped

Experience
A little over a year ago I was diagnosed with plantar fasciatis and I had to stop doing my regular workouts which mostly consisted of cardio. I decided to try yoga to see how well my foot would fair and I found that I could not only get through a class with little to no pain, but through Yin I learned new ways to stretch my injured foot which I believe has helped greatly in the healing process. After taking the hot yoga classes (and loving them), I decided to give BarreAmped a try and I was hooked. I LOVE BarreAmped! The classes are always changing and challenging my body in ways I never knew possible. I loved it so much, I decided to get certified! :)
Favorite Pose
My favorite pose is definitely pretzel … try it and you'll know why.
Favorite Quote
"What lies behind us and what lies before us are tiny matters compared to what lies within us." - Ralph Waldo Emerson
Why I Love Dragonfly
The staff and teachers at DragonFly are so welcoming and go above and beyond to make sure you feel comfortable and leave with a great workout.
Little Known Fact About Me
I'm number four out of six sisters in my family. And, no I have no brothers, but I have the best, most understanding Dad in the world!
Mary Leigh F's Class Schedule