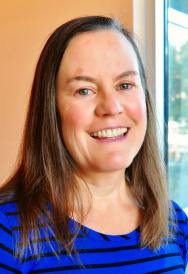 Mary H.
Instructor
certifications
RYT-200
Yoga Therapist C-IAYT

My Teaching Style
Each class that I teach has a specific and unique theme. The ideas that we practice in class may resonate with things that you are going through in your daily life. We are at an age where we are more and more connected electronically at the expense of our connection to self and community. During my class we will focus on breath, movement, and mindfulness to lead us to improved connection with both our own bodies, but also with our yoga tribe.
Experience
I started practicing yoga more than 20 years ago. I used yoga to increase flexibility and heal from injuries from over training (triathlon, biking, Cross country skiing). After my kids were born, yoga helped me to calm my busy mind and be a more patient and caring mother. After I turned 50, I started to ask bigger questions like, what am I doing here? what is my purpose? Again yoga helped me to meditate on life's bigger questions. I completed my 200 hour yoga teacher training at the end of 2018 and have been teaching since. In addition I recently completed an additional 800 hours of study to be certified as a yoga therapist.
Favorite Pose
Natarajasana: Dancer pose
I love the feeling of both ease and effort for heart opening grace. This pose reminds me to be patient, but also makes me feel powerful and confident.
Favorite Quote
"What counts in life is not the mere fact that we have lived. It is what difference we have made to the lives of others."
– Nelson Mandela
Why I Love Dragonfly
I love how both the staff, teachers, and yogis that practice at Dragonfly are so friendly. The atmosphere is warm and welcoming to all.
Little Known Fact About Me
My birthday sometimes falls on Memorial day, so I was excited to attend a parade for my 5th birthday. The next year when I asked when we were going to go to the parade for my birthday I was super disappointed when I found out the parade wasn't especially for me!
Mary H's Class Schedule