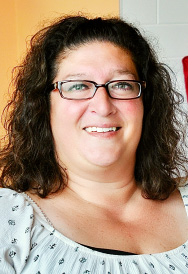 Marie Rowley
Staff
Experience
I started yoga approximately two months ago. I have friends and family that have gone for years and I finally let them talk me into going to a class, and I am thankful they did. I fell in love after my first class! I love the fact that while I am in class it is all about me! It is my time to focus on myself and to let go of the stress in my life. It allows me to welcome in the calm and the peace that I need to live my best life.
Favorite Pose
Child's Pose – Great start to class where I can start to focus on my practice.
Favorite Quote
"The pessimist sees difficulty in every opportunity. The optimist sees the opportunity in every difficulty."
– Winston Churchill
Why I Love Dragonfly
Dragonfly provides a warm, non-judging environment, and you feel that the moment you walk in the door. There is no judgement, so this allows me to let the calm and peace surround me as soon as I enter the studio.
Little Known Fact About Me
I am the mother to a beautiful little girl who is 9 years old. She is my world!