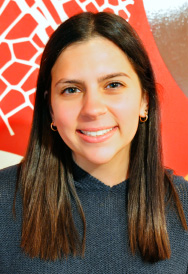 Lindsey R.
Staff
Experience
I started doing yoga in high school and I fell in love with yoga sculpt! I love the fast paced, high energy workout environment. It became such a great way for me to de-stress after a long day at school.
Favorite Pose
Downward dog
Favorite Quote
"You never change your life until you step out of your comfort zone; change begins at the end of your comfort zone."
― Roy T. Bennet
Why I Love Dragonfly
Dragonfly provides such a warm and welcoming environment! I love meeting new people and seeing friendly faces.
Little Known Fact About Me
I love to travel!