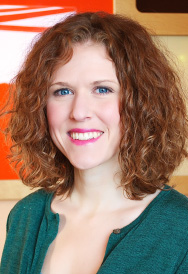 Lindsey Loeffler
Instructor
lindsey.l@dragonflyhotyoga.com
certifications
BarreAmped

My Teaching Style
I want each of my students to challenge themselves and leave class knowing that they did their absolute best. I love seeing that shake but also when students know when to reset themselves and come back in stronger. I provide a challenging sequence that will cause your legs to shake and encourage you to push yourself. I love upbeat music to help you sink a little lower and hold a little longer.
Experience
I started taking yoga classes when Dragonfly first opened in the summer of 2011. I loved it and was there nearly every single day. Well, a job change and soon kids took me away from daily practice, but I found my way back with BarreAmped. I have regularly taken classes before, during, and after pregnancy and credit BarreAmped to helping me bounce back faster after my second daughter.
I loved BarreAmped classes so much that I wanted to get certified at Dragonfly Hot Yoga in December 2016 (I actually wanted to do the training earlier, but Kim wouldn't let me at 38 weeks pregnant!).
Favorite Pose
Seated Chair: I love to hate it.
Favorite Quote
"You're braver than you believe, and stronger than you seem, and smarter than you think."
– Winnie the Pooh
Why I Love Dragonfly
I love Dragonfly because everyone is always welcome, no matter their level or experience. I love that every class can be modified so no matter if you are a beginner or an advanced student, you can both take the same class and get the most out of it and push yourself. Each and every instructor takes the time to welcome their students, help them grow in their practice, and connect with them on a personal level.
Little Known Fact About Me
I married my elementary school sweetheart. I used to teach bilingual (Spanish) kindergarten!