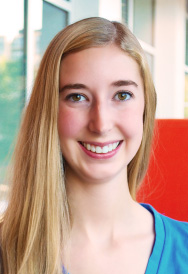 Lauren Stippich
Staff
Experience
Growing up in a small town, I never really had the opportunity to experience yoga in a studio setting. The most yoga exposure I gained was through at-home DVD workouts. Instead, I generally turned to dance and volleyball for physical outlets throughout grade school and high school.
Now that I am in a larger city with more opportunities, I am excited to begin my yoga journey and am very much looking forward to experiencing all that yoga can do for me, both mentally and physically.
Favorite Pose
Being a student, I spend a lot of my time crouched over a computer or textbook. This creates a lot of tension in my neck and shoulder muscles. I've found that the Rabbit Pose (Sasangasana) lengthens my spine and stretches my back and shoulder muscles, which helps to relieve the discomfort.
Favorite Quote
"The man on top of the mountain didn't fall there." – Vince Lombardi
Why I Love Dragonfly
I love Dragonfly because of its atmosphere. Not only are the instructors and staff extremely helpful and welcoming to all levels of yoga experience, but likewise when entering the studio, fellow yogis are also supportive and because of this the space is a safe, relaxing, and warm (literally) environment.
A little known fact about me
When I was in 7th grade I won a trip to Disney World! :)