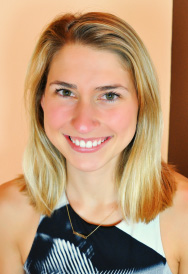 Kristyn A.
Instructor
certifications
Yoga Up

My Teaching Style
I love creating an up-beat atmosphere in my classes and getting everyone going with a fun selection of music. I want to challenge my clients and make them feel like they have truly gave it their all by the end of the class. I also enjoy finishing my classes with a tough core set to really work those abs!
Experience
I started getting into yoga back in 2018 while running track at the University of Wisconsin. After constantly being injured, I looked to yoga as an outlet to help heal my body and focus on mobility and flexibility. Soon after, I started getting into HIIT style workouts and loved the combination of high intensity work combined with strength. I completely fell in love with full body workouts with a mix of cardio, yoga, and strength work and wanted to become a more active member in this community. I completed my Yoga Up Certification in September of 2021 and am so excited to be a part of the Dfly team!
Favorite Pose
Needle Pose - I love this pose because it is a great way to focus on your balance. I also love how this pose stretches the hamstrings and calves while strengthening the quads and ankles.
Favorite Quote
"Some people want it to happen, some wish it would happen, others make it happen"
- Michael Jordan
Why I Love Dragonfly
The atmosphere at DragonFly is amazing! Everyone is so encouraging and wants to help support you and reach your goals. It has become a great place for me to get away from the stressors in my life and unwind while getting a good sweat on!
Little Known Fact About Me
I love to travel - I have backpacked all through Europe, Costa Rica, South Africa, and Canada.
Kristyn Arend's Class Schedule