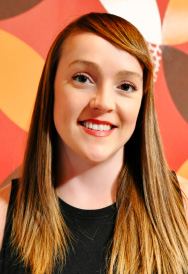 Kelly Jo Clark
Instructor
certifications
RYT 200 - 2016
ACE Certified group fitness trainer - 2020

My Teaching Style
My classes have often been described as the perfect combination of strength and softness. When you come to my class, you can expect a vinyasa flow with elements of mobility, functional movement, yogic philosophy, and mindfulness woven in. With me, you'll find a strong but accessible vinyasa set to a groovin' playlist with challenging shapes and encouragement to drop your expectations and just see what unfolds. You'll have plenty of options to play around, to find what works for your body, and make each class your own. Each experience on your mat will be a different one. You'll be encouraged to show up happy, sad, excited, nervous, or anything in between and learn make space for yourself. My classes are a place to drop in, take a break from your day, and focus just on yourself, your breath and movement for an hour.
Experience
I've been practicing yoga for over 13 years and teaching for over 6. I was certified in 2016 with Alex Pfeiffer at 21st century yoga on the mat. I've been teaching regularly ever since, even through the pandemic, so I'm excited to get back to in person! I also teach a variety of fitness classes and obtained an ACE group fitness certification in 2020.
Favorite Pose
It depends on the day and my mood. That's what's so fantastic about yoga. There's a favorite shape of the day to be had no matter how you're feeling. Cactus is always a favorite, arm balances are usually on the list, and I love a long happy baby pose at the end of class.
Kelly Jo Clark's Class Schedule