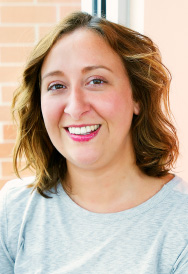 Katie Voss
Staff
Experience
Like many others, I loved my first class of hot yoga and have been coming back ever since! I've done Pilates, weight lifting, cardio classes, Spin, and the occasional 5K but have never found something that keeps me coming back like yoga does. I do it for my body and soul. :)
Favorite Pose
Child's Pose - a great way to start and end practice!
Favorite Quote
"Why be moody when you can shake your booty."
Why I Love Dragonfly
The ambiance is warm (hehe), inviting, and all inclusive. The hectic of everyday melts away when I walk in here, whether I'm joining a class or working a shift.
Little Known Fact About Me
I went skydiving for my birthday this year - and my Mom jumped too!