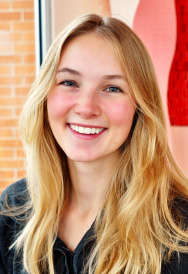 Karina S.
Staff
Experience
I started doing yoga, regularly, a few years ago. I was looking for a remedy for stress and had read so much about the benefits, it had to be worth a try. From that point on, I was hooked. Yoga is my safe space and brings me back to myself.
Favorite Pose
Thread the needle
Favorite Quote
"Two souls don't find each other by simple accident"
- Jorge Luis Borges
Why I Love Dragonfly
Dragonfly has a large, positive presence in the Madison area. Focusing on mental health, body connections and creating a safe space for yogis, I have always felt supported to challenge myself.
Little Known Fact About Me
I am one of six kids!