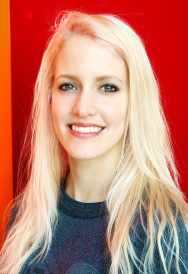 Julia Eagleburger
Instructor
certifications
CYT
RYT

My Teaching Style
I lead a fun and challenging class that encourages you to explore your edge - mentally and physically - wherever that may be in the moment. My goal is create a safe space for you to invite growth, test boundaries and take what you need. Breathe. Sweat. Feel strong. Have some fun & maybe even surprise yourself! Can't wait to see you on the mat!
Experience
I graduated from UW-Madison in 2013 with a degree in Journalism & Mass Communication and then went on to receive my Graphic Design degree from Madison College in 2016. I wandered into Dragonfly somewhere in between, to escape the -30° Wisconsin windchills. Since then, Dragonfly has grown to be a safe haven for me in many ways - and is a big reason I fell in love with and sustained a yoga practice. In every class, there's an opportunity to explore and grow. I completed the Dragonfly 200 hour Teacher Training in 2018 & am so excited to be a part of this awesome Dfly fam!
Favorite Pose
Mountain Pose - I love Mountain Pose because it's so grounding and centering, and cultivates such a strong and amazing energy when everyone is standing tall and breathing together.
Favorite Quote
"Grow through what you go through"
Why I Love Dragonfly
Gah, where do I start? To put it simply: The community here is amazing, the guidance - whether it be from instructors, staff, other yogis - is invaluable, and the vibe is so warm (literally) and welcoming.
Little Known Fact About Me
I have a twin brother!
Julia Eagleburger's Class Schedule