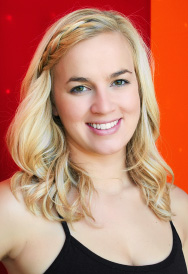 Jorie W.
Instructor
Certifications
CYT
RYT 200
My Teaching Style
I take more of a modern approach to teaching yoga - believing in staying true to yoga and proper alignment while also making class fun. Most of my classes will focus on connecting your breath to your movement, encouraging you into a moving mediation, challenging both your body and your mind. That said - expect lots of movement and lots of sweat!
Experience
I first came to yoga in college in 2010 as a compliment to my primarily running and cardio fitness regimen. Like so many others, it didn't take long to notice and appreciate the inner peace and clarity I find each time I step onto my mat. Yoga truly is not just a physical practice, but a way of life. After moving to the Twin Cities to begin my career as a CPA, I also began my search for a yoga studio that could challenge me both physically and spiritually. Ultimately, I found CorePower Yoga and instantly fell in love with the challenge, the heat, and the community. This led me to complete my 200 hour teacher training as well as an additional 50 hours of continuing education in teaching, sequencing, and adjustments. Each time I teach, I am overwhelmed with how fortunate I am to be able to share this gift of yoga, and in turn, watch the development and progress in each of my students.
Favorite Pose
So many to choose from… but I would have to say my favorite pose is any variation of a forward fold. I love folds because depending on your intention, you can make slight changes in your alignment and receive so many different benefits, both strengthening and restorative.
Why I Love Dragonfly
When I moved to Madison in September 2015, it was truly difficult to leave my practice and yoga family at CorePower - my time spent as both a student and a teacher was life-changing, to say the least. After trying a few different studios here in Madison, I was beginning to think I would never find another yoga home. BUT then I found Dragonfly! I am beyond excited for this opportunity to teach and practice with such an inspiring community, as well as immerse myself into the positivity and light that is the culture here; it truly is one of a kind!