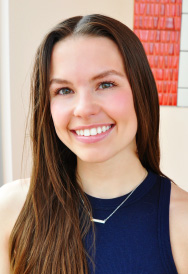 Jordan B.
Instructor
certifications
RYT 200

My Teaching Style
I aim to create a warm and inviting environment for each student to push their edge both mentally and physically. I enjoy building sequences in a way that offers exploration at every stage of the flow and curating playlists to match the vibe! Allowing space in sequences for inversion and arm balance options is something I love, as well as making the poses approachable for all levels. Connecting movement with an intention is a foundational element of my instruction so we can take what we learn on our mats, off of them. Community is everything and I hope to offer a space that encourages relationships and connection between one another!
Experience
My yoga journey began in 2015 at the Middleton Dragonfly, I was initially drawn to yoga for the heat and physical aspect of the practice. After taking a break in 2020 and returning to yoga in the Fall of 2021, I developed a greater sense and deeper appreciation for both the physical practice and spiritual journey. I found myself eager to learn more about yoga beyond the asanas, which lead me to enroll in the winter session of Dragonfly's Teacher Training in 2022. My journey with yoga has been transformative to my life and I am so excited to see where it takes me!
Favorite Pose
Crow Pose -- I love the strength I feel in this pose and the variety of transitions you can play with getting into and out of crow, I just never get bored with it!
Favorite Quote
"In the end, only three things matter: how much you love, how greatly you live, and how gracefully you let go of the things not meant for you."
- Buddha
Why I Love Dragonfly
The people!! Whether that is the desk staff, instructors or clients, I always leave Dragonfly feeling better than before I walked in thanks to the wonderful community and relationships built in the studio!
Little Known Fact About Me
I was born on Father's Day!
Jordan B's Class Schedule