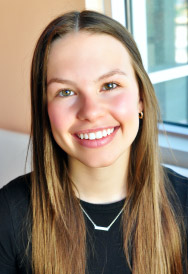 Jordan B.
Staff
Experience
My yoga journey began when I was a sophomore in high school, about 6 years ago, when a friend brought me along to the west side dragonfly. I quickly loved the workout and challenge it presented for my body, and was consistently practicing for around a year. The consistency drifted and I went without practicing for a few years until 10 months ago. This time around I have found a deeper appreciation for both the physical challenge, and the spiritual journey yoga entails. Flow 60 classes are the best and most consistent parts of my week!
Favorite Pose
Any arm balance! I feel the strongest and most connected to my breath in these sort of poses!
Favorite Quote
"There are two ways of spreading light: to be the candle or the mirror that reflects it."
- Edith Wharton
Why I Love Dragonfly
The Dragonfly community has fostered some of the most genuine, vulnerable and fulfilling friendships I have experienced. There is a sense of comfort and acceptance that so many feel the second they step into the studio, which is so rare to find sometimes.
Little Known Fact About Me
I was born on Father's Day!