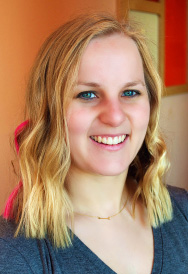 Available for private sessions
Jodi Klagos
Instructor
certifications
500 hour CYT
Yoga Up

My Teaching Style
In my first flow class, I left feeling something I couldn't describe. I was calm, yet energized, and had forgotten about any stressors prior to arriving at class. I strive to offer the same benefits in my classes by focusing on breath, encouraging presence and offering challenging sequences, so that each person has the opportunity to find their own edge. I enjoy balancing challenging sequences with relaxing and restorative poses at the end of class. I love to offer hands-on assists to help students enhance their poses and experience them in different ways.
Experience
I completed my 200-hour teacher training through Dragonfly. I have also completed most of my 500-hour training through Wild Abundant Life. I have been practicing yoga since 2014.
Favorite Pose
Legs Up the Wall- I love this amazing, restorative pose near the end of a challenging class. I can feel my heart rate lower and the blood rush out of my legs. The harder I work in class, the better this pose feels!
Favorite Quote
"Life is only available in the present moment. If you abandon the present moment you cannot live the moments of your daily life deeply."
– Thich Nhat Hanh
Why I Love Dragonfly
Dragonfly is the place I enter with a busy mind and leave with a calm mind. I love that Dragonfly feels so comfortable and has something to offer everyone. All of the studios have a welcoming atmosphere, friendly staff, a variety of classes and wonderful teachers. Dragonfly encourages each client to take what they need and leave what they don't, making it a unique experience for everyone.
Little known fact about me
I played college soccer and barely ever stretched, so when I first came to Dragonfly, I couldn't touch my toes!