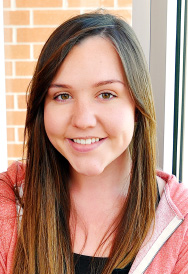 Jessica B.
Staff
Experience
I started taking an occasional yoga class in college but kept coming back throughout my life. Whether I'm stressed and looking to clear my mind, need to take a break from a busy day to meditate, or simply looking to feel strong in my body, yoga is usually the answer. It's been nearly a decade, and I always come back to yoga!
Favorite Pose
Three-Legged Dog – nothing feels better on the hips than bending your knee in three-legged dog
Favorite Quote
"You miss 100% of the shots you don't take."
– Wayne Gretzky
– Michael Scott
Why I Love Dragonfly
I love the warm and welcoming environment, variety of class types, and plenty of class options that fit any schedule. There's something for everyone!
Little Known Fact About Me
I'm always trying new hobbies. I enjoy yoga, running, baking, knitting, and candle making. I'm always trying something new!