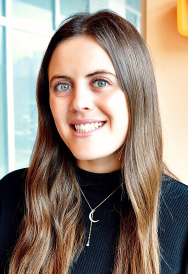 Jessica Alexander
Staff
Experience
I am relatively new to the world of yoga. I have been doing barre classes and different types of cardio for many years and am excited to incorporate more flow & yin style classes into my lifestyle. I'm extremely passionate about health & wellness and think it's important to try new things & find new ways of balancing out my fitness journey!
Favorite Pose
Pigeon pose — great for stretching post cardio
Favorite Quote
"Happiness is not something ready made. It comes from your own actions"
– Dalai Lama
Why I Love Dragonfly
The environment in Dragonfly is so welcoming and motivating. The studio layout has a homey-feeling which is super comforting to be in.
Little Known Fact About Me
I studied abroad in Barcelona for a semester & got to travel to 13 different countries throughout Europe during that time.