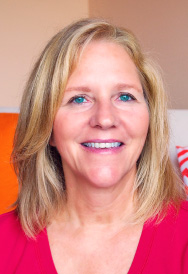 Jamie Wacek
Staff
Experience
I have to thank my daughter for encouraging me to sign up at Dragonfly this summer. When I signed up with Natalie, she was so excited for me to join, and her excitement was contagious. I was a little nervous and unsure if this would be a good fit for me, but I now love coming to Dragonfly! All the instructors and staff are incredibly welcoming and encourage us to be our best.
Favorite Pose
Half frog; it's so restorative.
Favorite Quote
"My mission in life is not to merely survive, but to thrive: and to do so with some passion, some compassion, some humor, and some style."
Maya Angelou
Why I Love Dragonfly
I like the feeling I get when I walk into Dragonfly, everyone is so welcoming and friendly. The instructors are all encouraging and mindful that this is your practice. I love the feeling of community I get at D-fly, and that it promotes living a life that empowers a healthy mind and body.
A little known fact about me
I love to travel, one of my most memorable adventures was traveling to Africa.