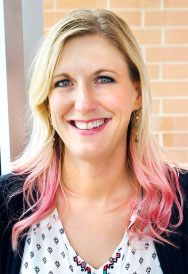 Heather Z.
Business & Retail Manager
Experience
I became a Dragonfly client in August of 2012 and fell in love immediately! Over the past 5 years my yoga practice has helped me feel more grounded and relaxed, to de-stress and unwind. I am a calmer, stronger, and healthier person because I have Dragonfly in my life.
Favorite Pose
Half Moon
Favorite Quote
"Turns out not where, but who you're with that really matters."
— Dave Matthews
Why I Love Dragonfly
Dragonfly has the best studios, the best instructors, and the best clients in town. I love our community and feel fortunate to call so many co-workers and clients my friends.
Little Known Fact About Me
I have the strange ability to remember the addresses of most of my friends and family; zip code and all! It's a weird skill that occasionally comes in handy...