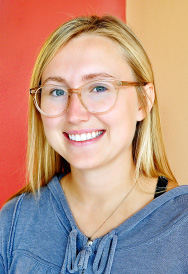 Grace Jensen
Staff
Experience
I started yoga ~4 years ago with a friend who encouraged me to start. I find it extremely helpful especially when I am stressed out during exams.
Favorite Pose
Child's Pose
Favorite Quote
"Great people are those who make other people feel that they, too, can become great."
– Mark Twain
Why I Love Dragonfly
I love the Dragonfly community because everyone is extremely welcoming and helpful. Dragonfly is known to accept all shapes and sizes as well as all experience levels to help individuals accomplish their personal goals.
Little Known Fact About Me
I am studying electrical engineering and hope to work in renewable energy in the future.