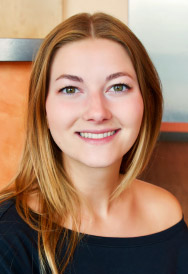 Erin C.
Staff
Experience
I started yoga about 3 years ago. I love how it connects movement with breathing. I use it as an opportunity to meditate as well, release stress and tension. I also enjoy that there's always new things to learn and grow towards. Flows are for sure my favorite.
Favorite Pose
Warrior 2 - I feel strong and grounded in this pose.
Favorite Quote
"Remind me that all of this, every bit of it, is for love"
– Laura Jean Truman
Why I Love Dragonfly
The environment is welcoming, calm, and nonjudgmental. I love that the classes bring all different types of people together. I also appreciate the encouragement and room to explore without embarrassment. It's one of my safe spaces.
Little Known Fact About Me
I could spend hours talking about books.