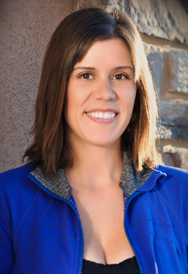 Erin Birk
Instructor
certifications
200-Hour Certified Yoga Teacher
200-Hour Registered Yoga Teacher
100-Hour Certified Prenatal Yoga Teacher
100-Hour Registered Prenatal Yoga Teacher
Certified in Prenatal/Postnatal Exercise Design
Certified Health Coach (Institute of Integrative Nutrition)

Experience
I received my 200-hour interdisciplinary yoga instructor certification at the Nosara Yoga Institute in 2010. I also have a strong group fitness background, a passion for working with pregnant yoginis, and am currently studying health coaching at the Institute of Integrative Nutrition.
Favorite Pose
I love tree pose because I believe it's often when you practice humility in this pose that you start to see all the benefits it has to offer.
Favorite Quote
"It's kind of fun to do the impossible"
—Walt Disney
Why I Love Dragonfly
I never hesitate to recommend Dragonfly Hot Yoga to friends. I know that regardless of which class they attend, every student will be welcomed with warm smiles and respected for being themselves.
I also love the space for practicing prenatal yoga. Not only is the mild room gorgeous, but it also houses a wide variety of props. Depending on your goals each class, you can enjoy using the blocks, bolsters, and barre for support and/or the free weights and balls to build strength. The space truly supports each person having their own unique class experience.
Little known fact about me
I still close my eyes during scary movie scenes.