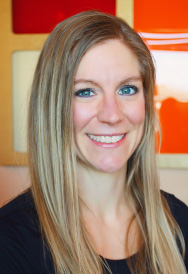 Erica D.
Director of Power Up Instruction & Instructor
certifications
CYT
Experience
I received my 200 hour CYT through Live Love Teach with Debbie Williamson in June of 2012. My first endeavor with teaching yoga was to bring it to Orange Shoe, where I was a personal trainer for almost 4 years. Currently, I offer personal training services and yoga instruction based out of Studio Melt in downtown Madison. I have been training since 2009 and live for it!
Favorite Pose
Straddle Forward Fold - For me, it's the ultimate release and always feels so good!
Favorite Quote
"We can't help everyone, but everyone can help someone."
—Ronald Reagan
Why I Teach Yoga
I first tried yoga simply because I was looking for a new type of workout. What I found and experienced in my first few yoga classes really changed me. Yoga brings me an overall sense of euphoria, leaving me feeling cleansed, refreshed, and completely at peace in my own mind and body. I love that each time I practice yoga, I meet my body where it's at and work with what I've got on that given day. It's not about pushing harder, doing more, getting better. It certainly can be those things, but to me it's more about honoring your true self. There is no judgement, no criticism. I teach because I was changed by yoga and because it's way too beautiful NOT to share with others.
Why I Love Dragonfly
I think there is wonderful camaraderie between everyone that comes into Dragonfly. The studio is warm, welcoming, and accepting to all people. You can practice without feeling like the instructors and other students are watching you with judgement. For a lot of reasons that can't even be described in words, it's just the best yoga studio around!!!
Which actress would play me in a movie?
Oh I hope Jennifer Aniston. She's got that classic beauty and grace about her.
Erica D's Class Schedule