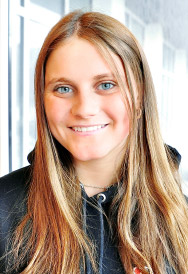 Emma B.
Staff
Experience
I have been doing yoga on my own at home since I started high school. It's always been my go-to activity whenever I began to feel stressed or just needed a wave of motivation.
Favorite Pose
Child's pose
Why I Love Dragonfly
Dragonfly was the first yoga studio I had ever been to, and I don't see myself going anywhere else. I feel welcome and at home every time I step into the studio, and everyone around me is always so positive and supportive.
Little Known Fact About Me
I teach kids and adults with mental and physical disabilities how to ski!