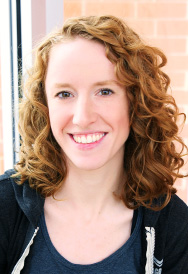 Elena Willmot
Instructor
certifications
BarreAmped

My Teaching Style
I want you to come away from my classes learning something new about yourself. I will push you to find your shake right away, maintain proper form, and I'll have fun playlists to distract you from it all!
Experience
I started taking BarreAmped classes when I lived in Nashville and I loved how it made me feel, mentally and physically! I moved back to Wisconsin in 2015 (I missed the snow!) and immediately started taking barre classes at Dragonfly. I was nervous to add yoga to my routine, but boy am I glad I did! I took the BarreAmped Level 1 training in 2017 and the Level 2 training in 2018, and I'm so excited to share my love of barre with the Dfly community!
Favorite Pose
In yoga, I love warrior two because it makes me feel strong and powerful. In barre, I love the simplicity but intensity of leg lifts!
Favorite Quote
"Comparison is the thief of joy."
—Theodore Roosevelt
Why I Love Dragonfly
Exercising in front of others isn't always easy for me (introverts, where you at?!), but I've never felt more comfortable than I have at Dragonfly. I love being a part of such a welcoming, friendly, and motivating group!
Little Known Fact About Me
I have two degrees in Meteorology, I know the name of every type of cloud, and I love to storm chase!
Elena Willmot's Class Schedule