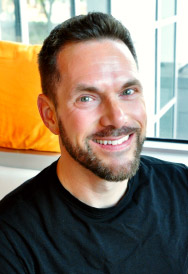 Dallas K.
Instructor
certifications
NASM Certified Personal Trainer
Yoga Alliance RYT200
Certified Yin Yoga Teacher
Qualified TRX Suspension Trainer
Certified Professional Coach

My Teaching Style
The best explanation is…perfectly imperfect. You will find my style authentic, judgment-free, and a little messy and tongue-tied. So, yes, perfectly imperfect.
Experience
My yoga practice began in 2016 and transformed my life. The practice continues to transform my life. I began to see changes physically, but more importantly, once yoga began to align and balance my body, it also brought alignment and balance to my emotions, thoughts, and intuition. Yoga allowed me the opportunity to discover a part of myself I never knew existed, and being able to offer this same opportunity to others is why I teach.
Favorite Pose
Star Pose (Utthita Tadasana) - This posture reminds us that we're all a part of something grand. The night sky is more magical because of the participation of all the stars, and life is more magical because of the participation of every individual. Shine bright, you may be the light someone uses to find their way!
Favorite Quote
"Authenticity is the daily practice of letting go of who we think we are supposed to be and embracing who we are."
- Brené Brown
Why I Love Dragonfly
I love how both the staff, teachers, and yogis that practice at Dragonfly are so friendly. The atmosphere is warm and welcoming to all.
Little Known Fact About Me
I have a strong intuitive and empathic nature and have offered readings and life coaching for over 25 years. I'm currently in the process of rebranding my unique style of coaching and hope to open an office in Madison soon!
Dallas K's Class Schedule