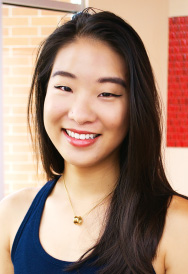 Claire Tseng
Instructor
certifications
200 hour CYT

My Teaching Style
My flows are slower and include longer holds to allow everyone to connect their breath to their body. I like to offer clients the time and space to be in stillness and to be by and with themselves, because I believe it's a skill and yoga is a wonderful time to practice it. All of it with a hint of playfulness that (hopefully) brings some joy to those practicing.
Experience
I have practiced yoga on and off since 2011, but really decided to commit to my practice with Dragonfly since 2015. I completed the 200 hour Dragonfly Teacher Training in the 2017 Summer Intensive series.
Favorite Pose
Svarga Dvidasana (Birds of Paradise) -- every time I come to this pose, I come from and to a different place, and I love that!
Favorite Quote
"No one can make you feel inferior without your consent."
– Eleanor Roosevelt
Why I Love Dragonfly
Dragonfly has been a yoga home to me and I truly feel welcome and that it is a family, full of support and room to grow. Every studio is unique but always has the same smiling faces to make sure every person that comes through the door feels seen and comfortable.
Little known fact about me
I've lived outside of the United States for most of my life, including Taiwan, Singapore, and the UK!