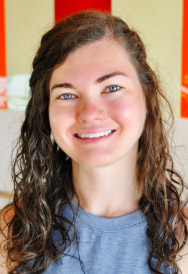 Chanelle Oeding
Staff
Experience
I have been practicing yoga on and off for over 10 years. I recommitted to almost daily practice in 2021 at Dragonfly, where I fell in love with hot yoga! I love the mental clarity yoga provides for the rest of my day and the challenge it provides when learning new poses and sequences.
Favorite Pose
Sirsasana (headstand) - there are so many variations that allow you to be strong, playful, mindful, or whatever you want out of the pose!
Favorite Quote
"You cannot do all the good that the world needs, but the world needs all the good that you can do."
-- Shelbi Orme
Why I Love Dragonfly
Dragonfly is the first studio that helped me practice everyday thanks to the many challenges they offer to push and inspire us to making it a safe environment to practice with educative and supportive instructors and staff.
Little Known Fact About Me
I live a low-waste lifestyle and I am vegan! I am also a strong advocate for our planet :)